History is not always a boring thing or old-fashioned to be discussed and demonstrated. At least that's my opinion for the historical knowledge. History, a reflection of the future which is very important to be known and respected. At least that's the principle of the Balinese people, who really appreciate and respect the history or the history of the offender, which may be considered our ancestors. For the Balinese, history is strongly related to art, culture and tradition in Bali that we should maintain and preserve. This is the main reason that makes Bali is famous for world tourism destination. By Mari Bali Tours, history is the spirit to strive for a brighter future.Therefore I and the team are very proud to show to the tourists and the world our dignity, and experiences as humble inherited by our ancestors. By showing historical places, we have shown the existence of real history. It would be a lot of fun to know and see the historical sites while enjoying the beautiful landscape around. Only with Mari Bali Tours, you will have this real experience, so call me now…!

Tanah lot:

The beauty of the scenery in Tanah Lot Bali is nothing to compare. Tanah Lot is one of the main tourist destination visited by many tourists when visiting the paradise island of Bali. Tanah Lot is one of the important directional temples in Bali. The temple is located on a rock just offshore. It is said to be the work of revered 15th century Hindu priest Nirartha and forms an important element of Balinese spirtualism and mythology. According to local people, the "Tanah" means land / rock and "lot" means stone in the ocean or ocean. Tanah lot temple is a holy temple on the rock in the middle of the ocean (that view only can be seen during high tide). If we visit the Tanah lot temple, we will see a rock in the middle coast over which a temple is still used by local people to worship the God.



Elephant Cave :

Goa Gajah built in the 11th century AD, during the reign of King Sri Astasura Ratna Earth Bantam king Bedulu. This cave used as a hermitage, which is evidenced by the niches in the cave. Its antiquity can be seen from the Ancient Heritage. Pura Goa Gajah is one tourist attraction in Bali, located in the village Bedulu, Blahbatuh, Gianyar, Bali. Goa Gajah used to be the center of the kingdom of ancient Bali, and one of the heritage sites in the archipelago. Goa Gajah more appropriately called a temple, because of the shape of the cave, then named Goa Gajah.

Lunch :

The lunch will be served in a nice open-viewed restaurant near Ubud area.

Penatara

n

Sasih :

Penataran Sasih is one of the temples that has a very long history trail. It is one of Khayangan temple is located in Banjar Intaran, Village pejeng more is also known from the various myths that exist. One of them is " Moon in Pejeng " in Penataran Sasih. Nekara measuring 186.5 cm bronze anyone associated with Kebo Iwa, a kingdom of ancient Bali Mahapatih as earrings (earrings), supposedly defeated by Gajah Mada with cunning tactics to dominate Bali. Moreover, the existence of the bronze nekara associated with the myth of the existence of " Moon Pejeng ". In addition to the bronze nekara, in Penataran Sasih there is also a legacy in the form of fragments inscriptions written on rocks.

Pusering Jagat :

Pusering Jagat temple is one of the six temples celestial universe whose location is in the middle, and trusted as a abode (Stana) of Lord Shiva. The most important shrine in the temple is a shrine Queen Pusering Jagat Jagat Pusering. Lontar Kusuma Dewa said that the temple is a place of worship Pusering Jagat Batara Amangkurat, the god of guidance for those who are assumed power or position to always govern well and wisely, and not arbitrarily to its people.

Gunung Kawi :

Gunung Kawi is an amazing archaeological sites. Among the terraced paddy fields with traditional Subak irrigation system, there are 10 temples were carved on the walls of sandstone cliffs. Cliff Temple Gunung Kawi is estimated to have been built since the mid 11th century AD, during the Udayana dynasty (Warmadewa). This temple (Shrine) is spread across either side of the Pakerisan river. It comprises 10 rock-cut Candi (shrines) that are carved into some 7-metre-high (23 ft) sheltered niches of the sheer cliff face.The historic site named Cliff Temple Gunung Kawi is included in the Banjar Penaka, Tampaksiring Village, District Tampaksiring, Gianyar.

Tirtha Empul :

Tirtha Empul temple is famous for its holy water where Hindu Bali people go for purification. The temple bathing pond has spring which gives out fresh water regularly through several fountains, which is considered as holy or Amritha by local Hindu Bali people. The water that comes out from the shower is believed to eliminate all kind of diseases including adverse effect in the human life and give the new holy spirits.
Tour Code: MARI11
Pick up time: 8.00 am – Tour Duration: 10 hours (approx)
Tour Rate (All Inclusive Rate):
USD 60 / pax (Adult)
USD 30 / pax (Child, 5-12 yo)
USD 165 / Family (2 a & 2 c)
Contact us now and Get our specials! Please click Contact Me Now!

PRICE INCLUSIONS:
10% Government tax and service charge

Comfortable Air-conditioning car with petrol and experienced driver

Informative and friendly Local English speaker tour guide, other languages speaker is provided on request.

Sightseeing tour activities according to the itinerary mentioned.

Entrance fee, donation and sarong in all tourist destinations.

Mineral water / Refreshing drink

Lunch, served in set menu with drink
For Terms and Conditions, please Click Terms and conditions
WHAT TO BRING: Comfortable clothes, sun cream, hat, camera and cash money for personal expenses.

PHOTO GALLERY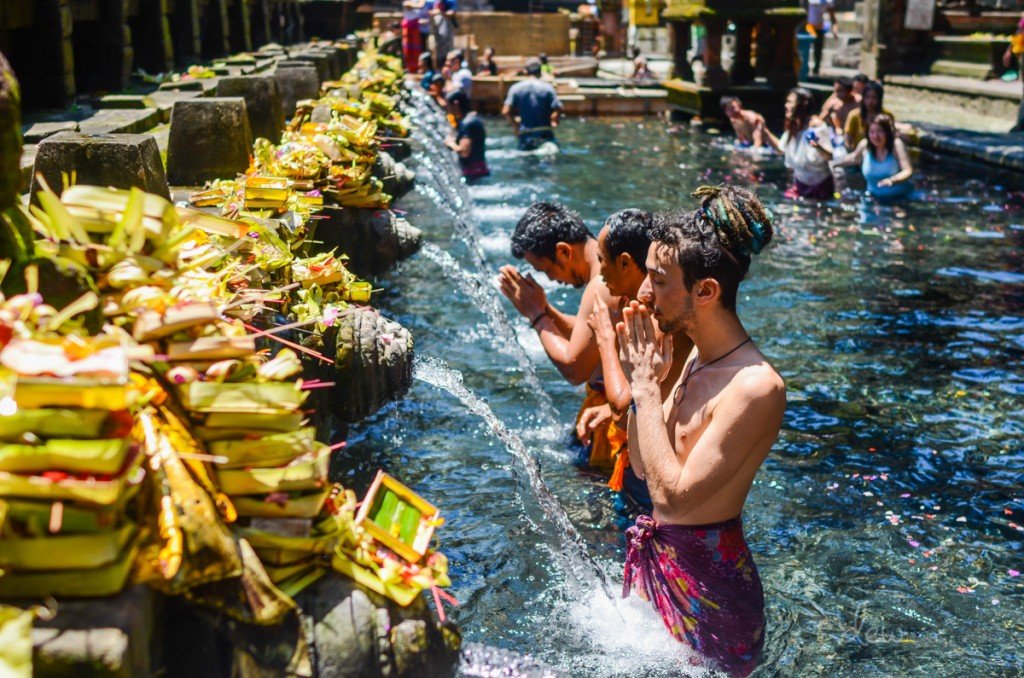 For Reservation, Please Fill The Reservation Form Below carefully ! Then Press "SEND"