This is one the most spectacular tour plan designed specially by Mari Bali Tours, as one one tour provider based in Bali. This tour exactly offering you the best way and itineraries to see and explore more the best and most visited places in Bali. The places are selected from many experiences that Mari Bali Tours experienced, to show more of interesting sites in only one day. Mari Bali Tours invites you to join this tour, as it is the only one that can make your dream coming true. It is not just only plan, but it is more like the satisfaction and destiny to know more Bali island with Mari Bali Tours.

Uluwatu temple:

Uluwatu Temple is a Balinese sea temple in Uluwatu village, south of Kuta, Badung. The temple is regarded as one of the sad kahyangan and is dedicated to Sang Hyang Widhi Wasa in his manifestation as Rudra.The temple (pura in Balinese) is built at the edge (ulu) of a 70 meter high cliff or rock (watu) projecting into the sea.Though a small temple was claimed to have existed earlier, the structure was significantly expanded by a Javanese sage, Empu Kuturan in the 11th Century. Another sage from East Java, Dang Hyang Nirartha is credited for constructing the Padmasana shrines and it is said that he attained moksha here, an event called ngeluhur ("to go up") locally. This has resulted in the temple's epithet Luhur.

Mother temple (Besakih):

Pura Besakih is a temple complex in the village of Besakih on the slopes of Mount Agung in eastern Bali, Indonesia. It is the most important, the largest and holiest temple of Hindu religion in Bali, and one of a series of Balinese temples. Perched nearly 1000 meters up the side of Gunung Agung, it is an extensive complex of 23 separate but related temples with the largest and most important being Pura Penataran Agung. The temple is built on six levels, terraced up the slope. The entrance is an formed by a Candi Bentar (split gateway), and beyond it the Kori Agung is the gateway to the second courtyard

.


Lunch:

will be served in buffet style in one of local restaurant with large rice terrace and tropical forest view.


Elephant cave temple:

Located just 10 minutes outside of Ubud in Bali, Goa Gajah is a significant Hindu archaeological site. Goa Gajah's name is slightly misleading, lending the impression that it's a gigantic dwelling full of elephants. Nevertheless, Goa Gajah 'Elephant Cave' is an archaeological site of significant historical value that makes it a special place to visit.  A mysterious cave, relics, and ancient bathing pools set amid green rice paddies and a garden lure tourists from nearby Ubud.

Taman Ayun temple : is a very beautiful Hindu temple uniquely designed with a distinctive style of Balinese architecture and surrounded by a large of fishpond that looks like floating on the water. This temple is featured by the unique shape of temple building with towering tiers style decorated with Balinese ornaments with high artistic values that gives the sacred for its temple. This temple complex boasts magnificent traditional architectural features throughout its courtyards and enclosures as well as expansive garden landscapes comprised of lotus and fish ponds. Taman Ayun temple is well also known as a Royal Mengwi Temple located in near Mengwi market, Mengwi District, Badung Regency, about 18 km north of Denpasar City.
Tanah lot Temple:The Tanah Lot temple was built and has been a part of Balinese mythology for centuries. The temple is one of seven sea temples around the Balinese coast. Each of the sea temples was established within eyesight of the next to form a chain along the south-western coast. In addition to Balinese mythology, the temple was significantly influenced by Hinduism. At the base of the rocky island, venomous sea snakes are believed to guard the temple from evil spirits and intruders. The temple is purportedly protected by a giant snake, which was created from Nirartha's selendang (a type of sash) when he established the island.
Jimbaran bay (dinner): Jimbaran beach is one of the best and busiest beach specially during the evening and dining time. Jimbaran beach is located in Southern Bali, and is located just south of the Bali international airport.

Tour Code: BMW12
Pick up time: 7.30 am
Tour Duration: 13 hours (approx)
Tour Rate:
Adult: USD 75 / pax
Child: USD 37 / pax (aged, 5 – 12 yo)
Family: USD 200 (2a & 2c)
Get our special discount for minimum 4 adult participants! Please click Contact Me Now!

PRICE INCLUSIONS:
Government tax and service


Comfortable Air-conditioning car with petrol and driver

Informative and friendly Local English speaker tour guide, other languages speaker is provided on request.

Sightseeing tour activities according to the itinerary mentioned.

Entrance fee, donation and sarong in all tourist destinations.

Mineral water / Refreshing drink

Lunch (Buffet style) served with drink

Seafood Dinner / Indonesian food, set menu served with drink.

For Terms and Conditions, please click Terms and Conditions
WHAT TO BRING: Comfortable clothes, sun cream, hat, camera and cash money for personal expenses
PHOTO GALLERY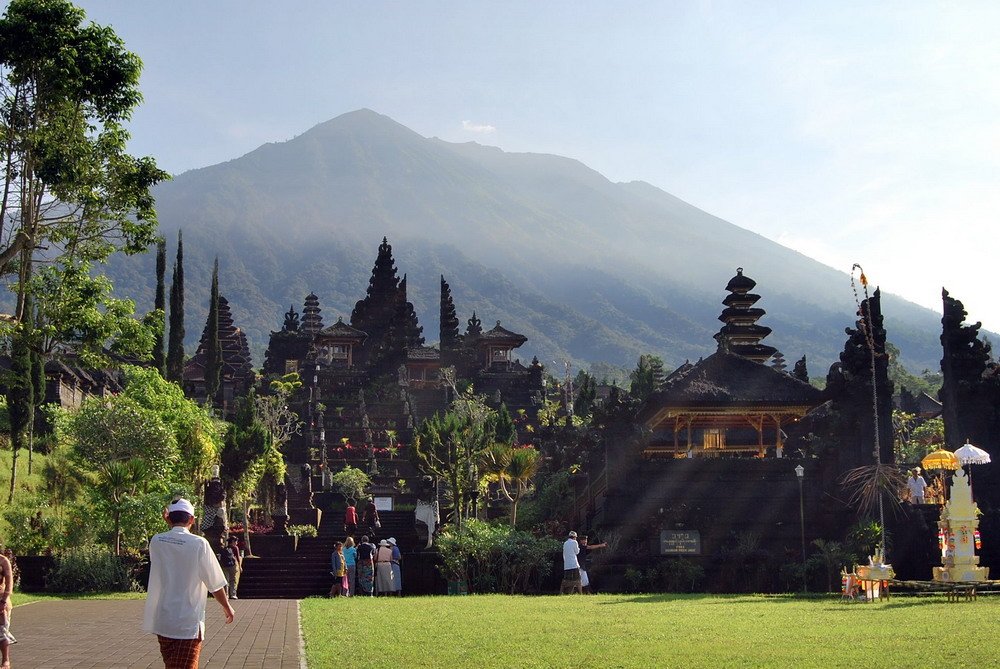 For Reservation, Please Fill The Reservation Form Below carefully ! Then Press "SEND"